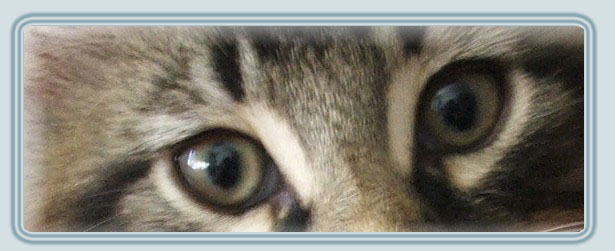 We had no intention of having an imported boy and more when we have some exciting plans of adding a new boy for the end of the year, but when Big Bang was born we knew he was meant to come and join us ;-).
He will be owned together by us and our good friend Gary of Mountain Spirit Cattery as of course he felt in love as well with that little gem and is some fresh blood and nice lines to both catteries.
Big Bang Theory is one of those dreams come true, with a very promising type at that young age and a very nice pedigree to accompany him from some catteries we have always admired.
I visited him for first time in June 2009 when he was 8 weeks old and what can I say.... I felt even more in love that I already was ;-).
We have now to wait for this little man to grow up and be old enough to complete the rules and regulations for entering the UK.
In the mean time we enjoy watching his development.
At 10 months old he weighs already over 6.5kg, and is still a lovely boy who purrs with only you having to look at him ;-).
In December'09 I visited Big Bang again and I was so happy with his development. He is a lovely mix of his parents and has the most incredible sweet temperament.
We wait with patience for when he can enter the UK.
On the 23rd of March Big Bang entered in the Country. We are so happy that finally this lovely boy can join us.
Big Bang is now the proud father of our Litter 6 and 7, both of the combinations with Hola and Olivia have produced lovely kittens in type and temperament. We couldn't resist let his son Gucci stay with us :-).
We have not enough words to thank Fabio and Lucia for giving us that amazing opportunity and of course for looking after him while he is doing his passport time.
HCM Normal (March'10) (Both parents normal)
GSD IV Normal (Both parents normal)

| | |
| --- | --- |
| | |
| Dam: E*Faljau Duna | Sire: S*Restless Thunderbird |