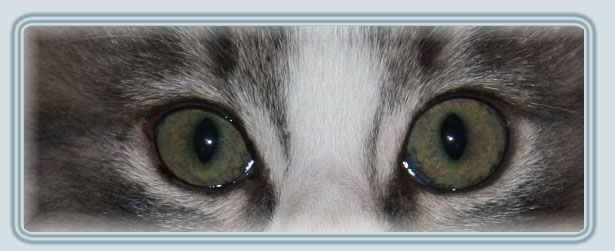 Amadeus is another young cat but with quite a long story.
In March 2009 we visited Old Possum's cattery and there, left Amelia having a romantic date with Lennart. While we were there we met Peter Piper, and Peeping Tom who was reserved at the time. We really wanted to have a try of having our own stud cat and we were for a couple of weeks really considering have the gorgeous Peter Piper. The big problem was he was already almost 7 months old, we had no facilities to separate him from our females and especially Erin who was desperate to become a mummy at very young age. In the end we had to decide against it but Judith give us the opportunity of having one male from one of her planned litters towards the end of the year. In the meantime Big Bang was born and it was decided he would join us as well as he was an opportunity we couldn't let pass.
After a loads of considerations, a stud pen built in our garden, and what seemed an eternity, Old Possum's Tummel was born in the end of October 2009. We watched closely the development of the three boys in the litter but Amadeus stole our hearts. After a few visits it was decided little Amadeus will be the one to come and live with us ;-)
All being ok he would join us at the end of January and when the time is right he will be part of our breeding programme.
Amadeus joined us on the 30th of January, he has settled straight into being very mischievous and looking like he has lived here all his life. He has a lovely personality, is extremely good natured and purrs and rolls on the floor to get the belly tickled from both humans or cats!!!!. All the other cats seem to have accepted him very well and he appears to know this and thinks he can get away with anything with them ;-).
Amadeus couldn't have a better start in his show career than he did, winning 4 Best in Show kitten out of 4 shows he has attended!!!!. Way to go Amadeus ;-)!.
Amadeus became Junior Winner in Worthing (15/08/2010) and it was a very emotional day as this was his last show as Junior. We are so happy with his incredible achievements and look forward. when the time is right, for some offspring from this lovely young lad.
Amadeus sired his first litter in January'11,
he had 5 lovely
kittens with Shakira :-).
His second litter was born on the 5th of April 2011 and he got 6 lovely kittens with Hola, he is passing his lovely qualities and fantastic temperament to his kittens and we are very happy with his offspring.
On the 11th and 12th of June his son together with Shakira, Munchkin in his first ever show became unanimous both days Best overall in Show, and his other son Gizmo and daughter Missy were nominated, becoming on Saturday best litter in Show, we can't be more proud of his gorgeous offspring.
We want to give Judith MacArthur a million of thanks for allow us to use Lennart with our girls and for trusting us with this little gem.
Amadeus is doing some matings outside of our cattery for cooperation between breeders.
These matings are by invitation only as he is not an open stud.
GSD IV Normal (Both Parents Normal)
FELV/FIV Neg. FCV/FHV Neg.
HCM Normal 2013
CIN/PDK Neg.

| | |
| --- | --- |
| | |
| Dam: CH Leuke Gatta*PL | Sire: EC Lennart Biggyson av Trulla |