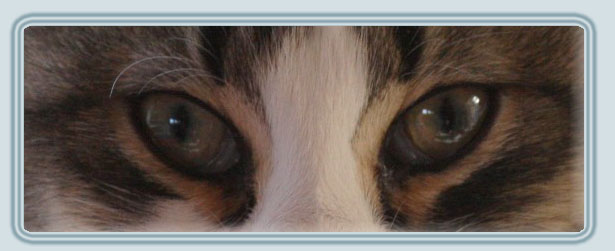 Gucci has always been one of the most gentle kittens we have bred, everything he does is with such a careful manner.
With his lovely temperament, personality and his laid back attitude it soon became clear he didn't want to move and "worked" very hard on Sue who was the first one to say he wasn't moving. His other nickname "Bruccie" is because is Sue's favourite although he ambles about rather than dances:-).
His favourite hobbies are laying in everyone's lap, with his little purr switched on or giving you a wash; he loves the garden and is very good pruning plants.
He always acted like he belongs here and is happy.
At just over 4 months he is almost 3 kilos and has a very long body like his parents, this gained him the nickname of "lemur cat" just like his mother.
Sometimes you allow yourself to let your heart to do a decision and Gucci is the result of that :-).
Gucci is very laid back and he is the best babysitter in the world so the young kittens even try to suckle from him :-).
Everything Gucci does goes with a big purr.
We looking forward his development and sharing our lives with this extraordinary young boy we love so much.
Recently Brucie, Moo Moo and Mr Bombastice went on holidays to the Welsh countryside. They behaved very
well and enjoyed going out on their leads in the cottage owners gardens.
GSD IV Normal (Both Parents Normal)

| | |
| --- | --- |
| | |
| Dam: CH GB*Nandinakatts Mrs Tiggy Winkle | Sire: IC Big Bang Theory Tree House*Es |