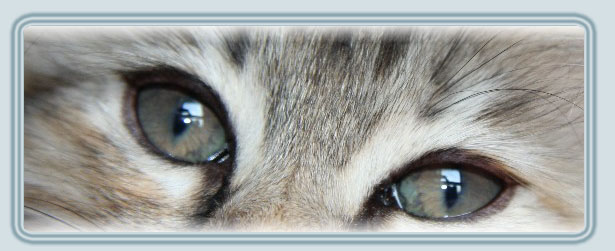 Shakira stole my heart from the very first minute she came into this world, she was the third kitten in the litter but as soon as we saw that it was a tortie we knew that she was our girl. She was the smallest of the litter, but always a very charming little lady that had soon caught up with the rest of her brothers and sisters, so it was decided from the day that she was born that she would be staying with us as we always planned on keeping a girl from that special mating.
She is a lovely mixture of her mum and dad and a very colourful girl.
She is always the shadow of her mum and wherever Amelia is she wouldn't be far away although now they cannot be together as since Amelia ceased to be a queen they just dont get on. She is as well a copy in temperament that gained her the nickname of "Mini Me".
We always wanted something silver after Molly and Shakira was the present that Amelia and K-2 gave us in the shape of another tortie!! what more can you ask......
She is looking promising at that tender age and from being small she seemed to know she was going to stay and make us all proud. We look forward to seeing how our little 'Kira" grows up and when the time is right she will follow the steps of Amelia and bless us with some babies.
Shakira has done us proud on the show bench and is always proving herself an extraordinary mother. She loves all the babies and everyone.
Shakira had her first litter in May 2010 and she decided she would like to have another one sooner rather than later and had her second litter in January 2011.
We are so proud of her and her babies.
GSD IV Normal
FELV/FIV Neg. FCV/FHV Neg.
HCM Normal 2013
CIN/PDK Neg.

| | |
| --- | --- |
| | |
| Dam: GB*Jotunkatts Amelia | Sire: GIC K-2 Chogori La Peyre*Es |